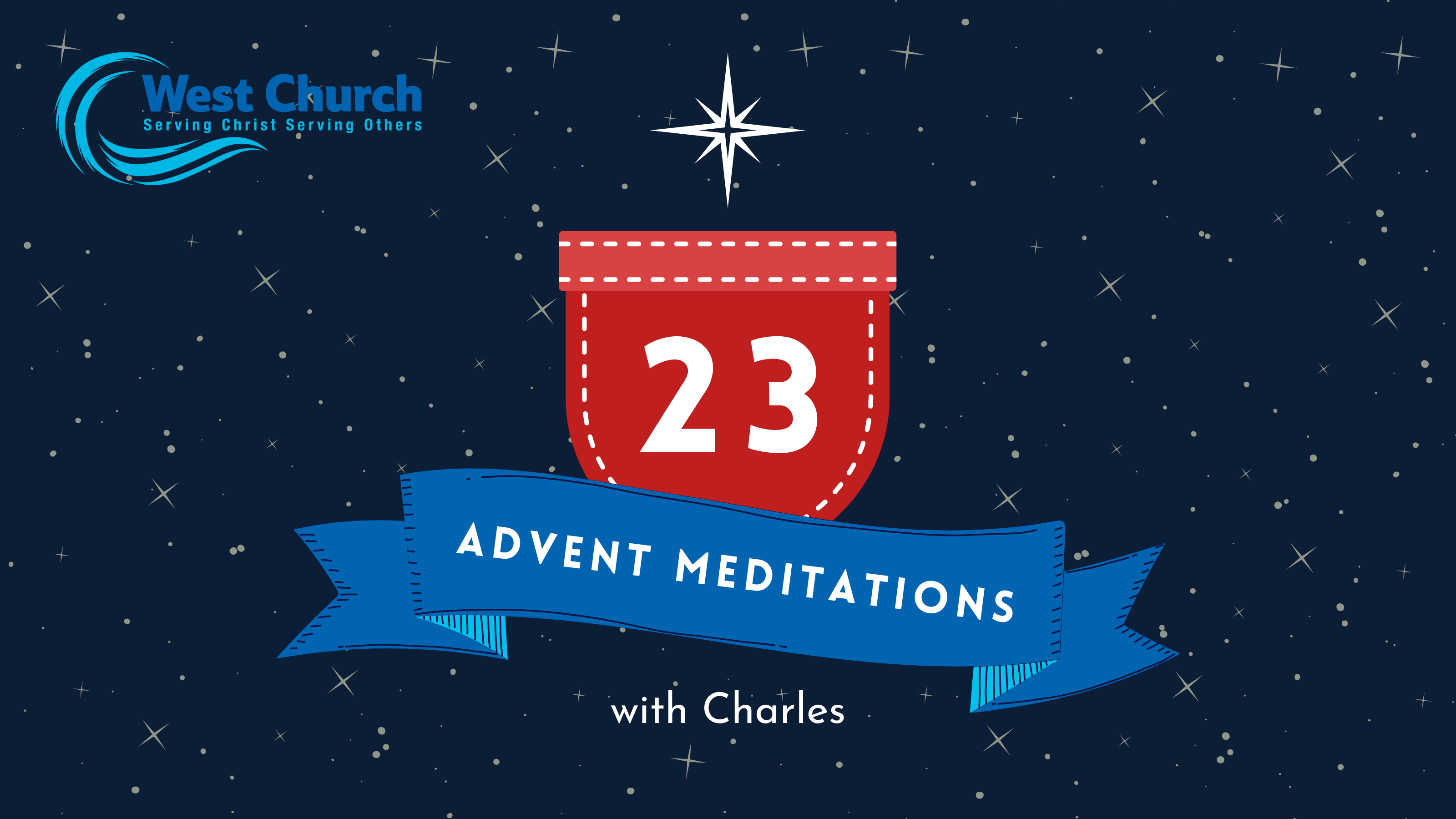 23 Dec

Day 23 ~ Anna: 84 years old
23 December – Anna: 84 years old
She doesn't appear in too many nativity plays, but probably in any case would prefer to stay in the background. We are told that her father's name was Phanuel, which signifies "the face of God" no less. I wonder what aspirations had been expressed in the family line down through the years? Was there the hope of encountering the living God?  As Paul writes to the Corinthians: "Now we see but a poor reflection as in a mirror; then we shall see face to face."
She is of the tribe of Asher. Jacob pronounced a blessing over Asher that his food would be rich and that he would provide delicacies fit for a king. Moses interceded that Asher would enjoy peaceful and harmonious relationships as well as numerous posterity and material prosperity – his foot dipped in oil, plentiful harvests and all the conveniences and comforts of life.
We are told Anna "she never left the temple, but worshipped night and day, fasting and praying." The richest of spiritual fare that shaped and moulded her, transformed and purified her. I can imagine her godly character, her beautiful spirit, her pure heart, her spiritual glow, her gentle humility and her delight in the Temple surroundings. All of this surely flowed from her name, the Latin form of Hannah, meaning grace.
She had stayed in the Temple during the changing seasons of her life. It hadn't always been easy as she was married only seven years when her husband died. Experiences can make us bitter or better. Tragedy can drive us completely away from God or bring us closer. Anna was comforted in her mourning and embraced by her loving, heavenly Father.
Her name and her tribe speak to me of servant-heartedness. I bless God for the many spiritual Annas I have met along the years. The Anna who came to me after Church when I was an Assistant Minister and invited me to have lunch with her family if I hadn't been invited anywhere else. The Anna who decorates our church week by week adding colour to these dark days of Covid. The Anna who was the most incredible prayer warrior I have ever met and the Anna who is so gifted when it comes to getting things done in church life. There are many others!
Anna was 84 years old! We have all been blessed by those who have gone before us, setting a godly example and full of radiant faith.  A Sunday School teacher or a Youth Club leader. A spiritual mentor or friend. A parent or a grandparent.
One of my heroes from church history was an elderly bishop called Polycarp of Smyrna, who had studies at the feet of the apostle John. The authorities wanted to purge the town of Christianity and are hunted him down in the forlorn hope that the Church would die with him. He went into hiding, stating that one should face martyrdom boldly when it comes but not seek it. He served his eventual captors food and drink, requesting an hour to pray before being led away, They gave him longer, because they were so impressed by his Witness. He now had the choice to recant or face the torment of the flames. His reply: "Fourscore and six years have I served him, and he has never done me injury; how then can I blaspheme my King and Saviour?"
As our daily meditations begin to draw to a close, my prayer is that we would be a godly influence to those who follow us. As we continue worshipping through the changing seasons of our own life, that we would increasingly resemble Christ in all our ways. And like Anna, with beautiful simplicity, endearing charm, unsullied joy and transparent graciousness, may it be our heart's desire to speak well of the Jesus Christ to others and give God all the thanks and glory. For we have served him all these years and he has never done us any harm.
Prayer:
As Christmas approaches, the hopes and fears of all the years are met in you, dear Lord. We bless you for your faithfulness throughout our lives. We bring our gratitude to you and pray that we, like Anna full of grace, will point others to Jesus because of our words and deeds. Amen