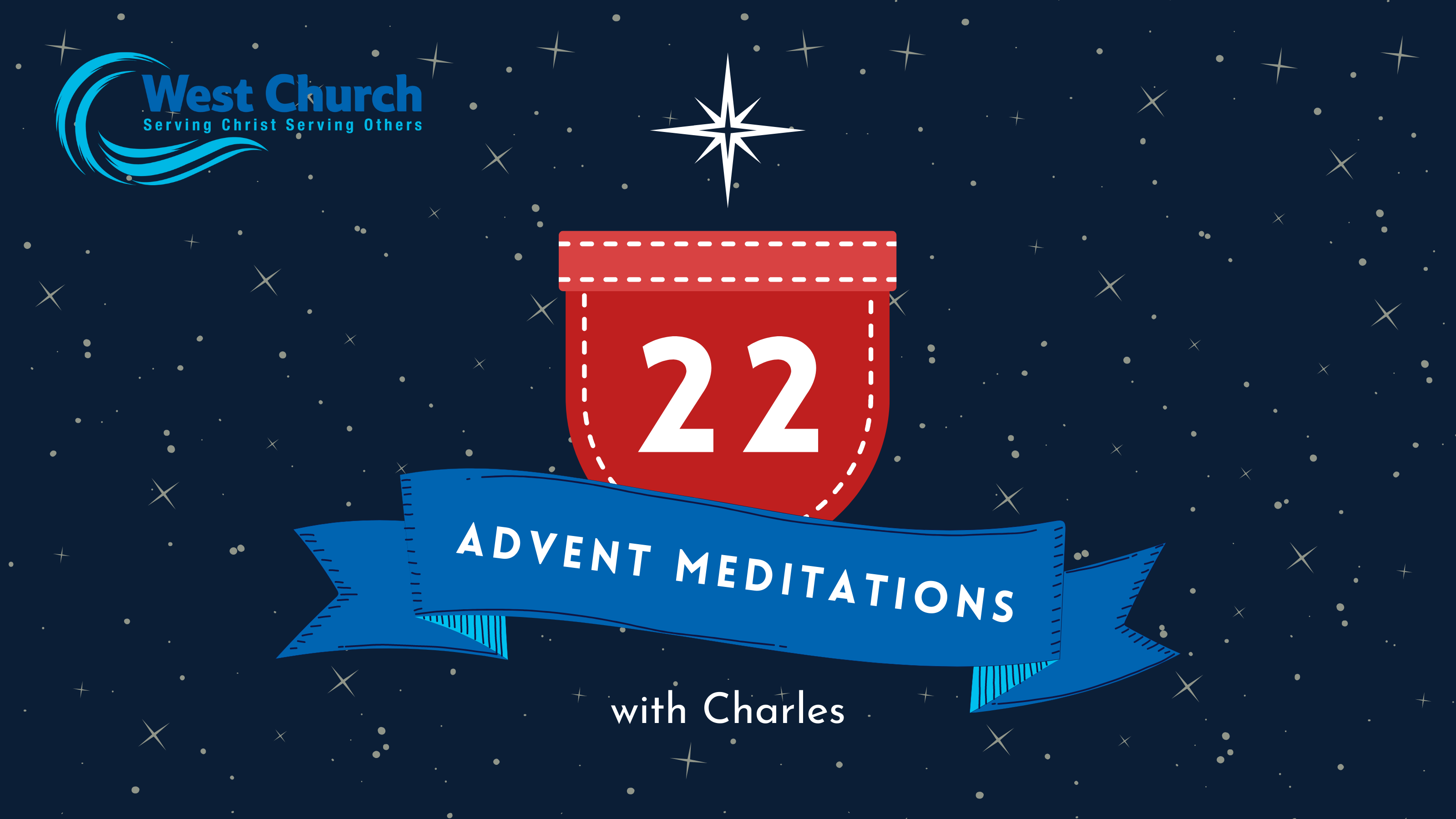 22 Dec

Day 22 ~ Jesus was 12 when he was brought to the Passover
22 December – Jesus was 12 when he was brought to the Passover
(Luke 2: 41-52, Hebrews 4:14-16)
What lines in Christmas carols speak to you? My answer to that question can vary from year to year and even service to service. I can remember being profoundly impacted at a Glenlola School concert in the beautiful surroundings of Bangor Parish as magnificent descants joined heaven and earth: "Sing, choirs of angels, sing in exultation! Sing, all you citizens of heaven above, 'Glory to God in the highest'".
I was suddenly linked to the communion of saints, to those who had gone before, including my father, and I found myself holding back the tears. It was a moment of inspiration as I was reminded that on our earthly pilgrimage we are surrounded by such a great cloud of witnesses (Hebrews 12:1).
The lines that have spoken to me most over the years are from "Silent night", where we are told that the hour of grace strikes for us now, and the opening verse of "O little town of Bethlehem", "the hopes and fears of all the years are met in you tonight."
There is another line that comes close. In "Once in royal David's city" we are told that "He is our childhood's pattern: day by day like us He grew. He was little, weak and helpless; tears and smiles like us He knew: and He feels for all our sadness, and He shares in all our gladness."
Jesus identifies with us so completely. These are among the most compelling verses in the Scriptures: "For we do not have a high priest who is unable to sympathise with our weaknesses, but we have one who has been tempted in every way, just as we are – yet was without sin. Let us then approach the throne of grace with confidence, so that we may receive mercy and find grace to help us in our time of need" (Hebrews 4: 14-16). Sadly, it is not particularly trendy to learn Scripture off-by-heart these days, but if I could make an old fashioned recommendation just for one moment!
When he was twelve years old, Jesus was brought to the Feast of the Passover in Jerusalem, according to the custom. There is nothing like spiritual discipline and going to Church should never be according to how well we have slept the night before. I hope we can all get back into the habit again as soon as Covid-19 restrictions eventually ease.
After the Feast, Jesus is involved in dialogue and discussion with the teachers. All are amazed at his understanding and answers. We are told that he grew in wisdom and stature, and in favour with God and men. It is also mentioned that the grace of God was upon him. He is indeed our pattern.
But there's more here. Even as a child I was intrigued that Jesus stayed behind while his parents returned home. Was this the clarion call for teenage rebellion? As a father now myself, I realise how absolutely frantic his parents must have been, searching for him everywhere but not going to the obvious place, although it's fair to say they didn't have the overview the narrative gives us.
"'Why were you searching for me?' he asked. 'Didn't you know that I had to be in my Father's house?' But they did not understand what he was saying to them. Suffice to say, that their panic had mounted, the longer they were apart from him. It's the same for us too. We're never at peace until we sense his presence and are in his company. It was Augustine who said: You have made us for yourself, O Lord, and our heart is restless until it finds rest in you."
It's best not to distance ourselves too far from him. A better option is to linger in his company and follow the example of Mary which is highlighted twice in the nativity records – once as the shepherds come to Bethlehem and now after that Passover visit – and treasure him in our hearts.
PRAYER:
"Lord, bring us to that place today when we can be still in your presence, hear your voice and respond to you with grateful hearts. Amen"