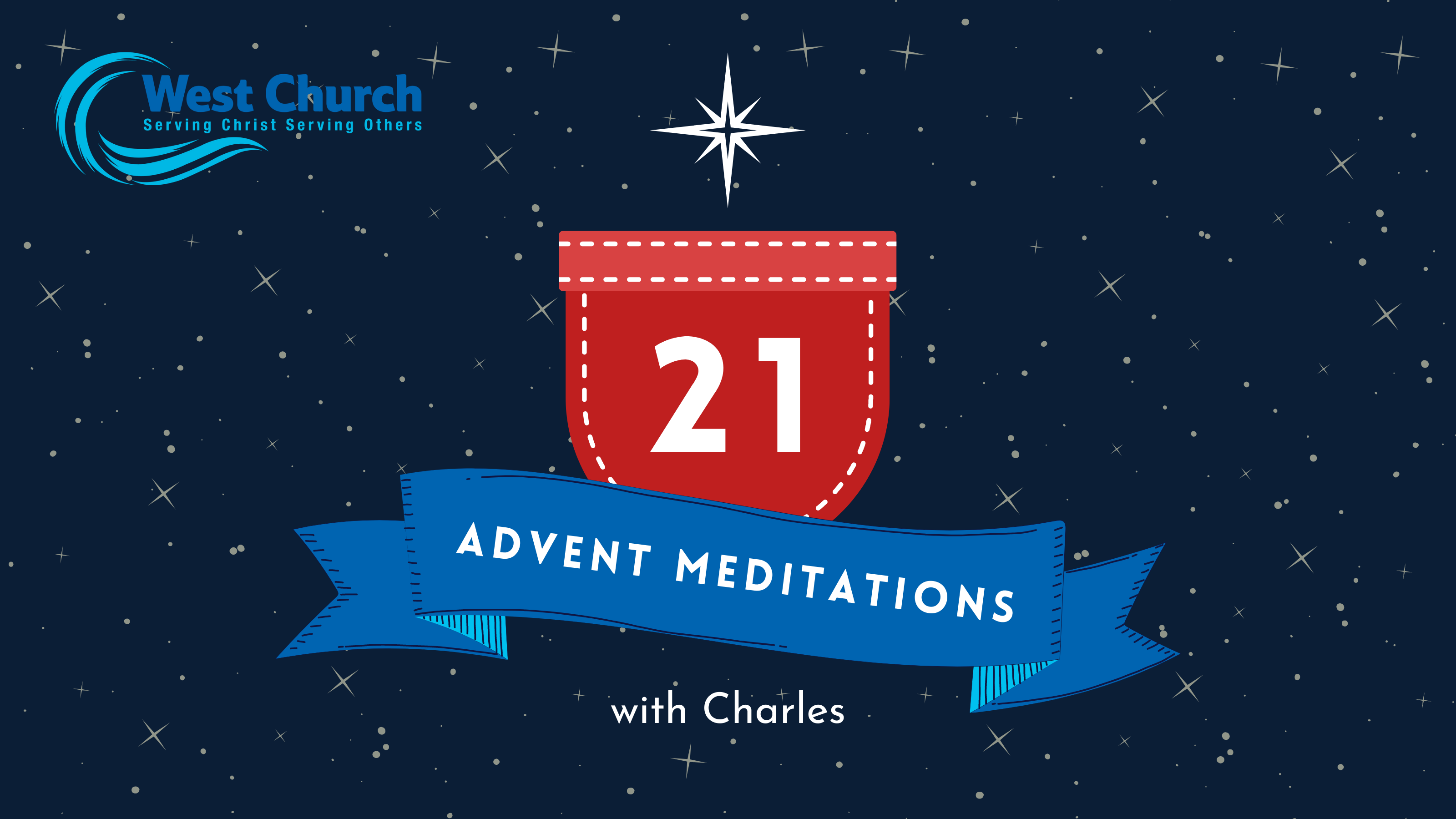 21 Dec

Day 21 ~ The wise men bring 3 gifts
21 December – The wise men bring 3 gifts
(Matthew 2:1-11)
It was our first Christmas together both as husband and wife and in our new congregation where God had called us to serve. Several members suggested to me that it would be a good idea to bring the children forward on Christmas morning so that they could show off their toys. It seemed to be more than a coincidence and I began to assume that it was divine prompting.
After the excited children showed off their presents, I looked up only to see a bicycle being wheeled down the aisle which had a label on the handlebars: "To Charles. From Barbara." I was totally gobsmacked and speechless. All I could do was go immediately to the next hymn which happened to be: "Love came down at Christmas."  I'll leave you to decide how romantic and sentimental all of that was…. or totally cringeworthy and embarrassing.
As you look back over Christmases, birthdays and anniversaries, are there any that were particularly memorable and outstanding? Is there a present or a gift that you cherish above everything else? And how difficult is it to buy something for that aged uncle or aunt who never seems to be satisfied? We operate secret Santa in our house and the other four always dread choosing me. I can't think why as I love endless slippers and socks.
The wise men brought their gifts for the baby Jesus. Not the wise men with cardboard hats and adapted curtains we see shifting from foot to foot, waving at their parents and missing their cue in nativity plays?  We don't even know if there were three, but down through the years they have been named as Melchior, old and grey haired with long flowing beard; Caspar, young, handsome and ruddy in appearance; Balthasar who was swarthy with a newly grown beard.
We do know that they followed the star and obeyed the word of God. On their search for the baby Jesus, they quoted Micah in the presence of King Herod: "But you, Bethlehem, in the land of Judah, are by no means least among the rulers of Judah; for out of you will come a ruler who will be the shepherd of my people Israel." Herod's reaction proved that the reading of the Scriptures in the public place can sometimes lead to opposition and violence.
And following a star demanded a strong measure of faith. I often think of Abram being told to leave his country, his people and his father's household and go to the land God will show him. At his old age he might have preferred the comfort and company of his familiar surroundings, but he would have missed out on his destiny which was life-changing not only for him, but ultimately all of us.  Small steps for man can be giant leaps for mankind. And the prophet Jeremiah invites us to stand at the crossroads and look beyond, to find the good way and walk in it, so that we will enjoy rest for our souls.
We do know that the wise men brought three gifts: gold for a king; frankincense for a priest; myrrh for one who is to die. He is the King of Love whose goodness never fails; he is the priest who builds the bridge between God and us; he came not to be served, but to serve and give his life as a ransom for many.  The perfect gifts as the wise men bowed down and worshipped him. And Mary, his devoted mother, treasured all these things in her heart.
Love came down that aisle for me all those years ago. Love came down for Mary and for all of us that first Christmas, "Love all lovely, Love divine; Love was born at Christmas –star and angels gave the sign. Worship we the Godhead, Love incarnate, Love divine; worship we our Jesus – what shall be our sacred sign? Love shall be our token, love be yours and love be mine; love to god and neighbour, love for prayer and gift and sign."