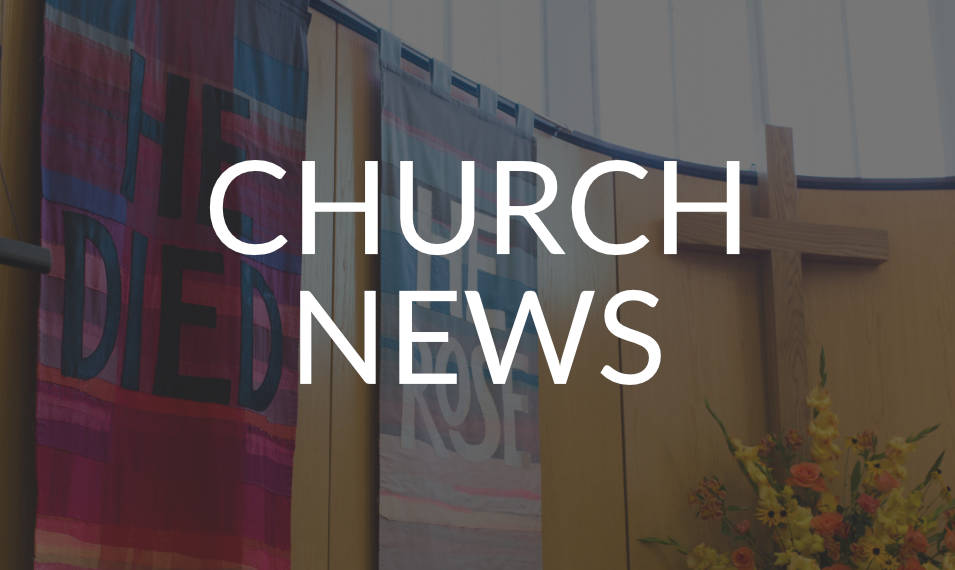 20 Mar

Church Notices, Prayer Points & Information

Church Office

The Church Office is now temporarily closed in line with Government guidelines. If you need to contact us please use office@westchurchbangor.org or contact 07543 198391.
Sunday Services & Prayer Meetings

We will be recording a Sunday service which will be available to view here from 11.00 am each Sunday until further notice. If you would like a copy of the service posted to you please let us know. We will also have live Sunday evening services at 6.30 pm via Zoom as well as our Thursday Evening Prayer Meeting led by Bill Wamsley at 8.15 pm
(ID numbers and passwords are emailed to the congregation).


Faithful Giving

We have always been so grateful to God for the generosity of his people in West. Obviously there will be a very dramatic impact on our budget since there will be no services. If you would like to switch to giving directly from your bank, our account details for single gifts, or to establish a standing order can be obtained by contacting the church office on
028 9145 9688 or by email office@westchurchbangor.org
For any help please contact the church office, Stephen Cully or Jeremy Eves whose contact numbers can be obtained through the church office. Envelopes can also be left in the  post box outside the automatic doors to the Welcome Area.

Weekly Prayer Points
As the course of this coronavirus continues let us also continue to pray for those who are working on the front line of caring for the sick and elderly. Doctors, nurses, carers etc -in fact all who work in the caring sector. Remember by name those who you know personally.
Pray too for all those who keep our food chain going as without them the carers could not do their jobs. Again pray specifically for those you know.
We need to pray too for those in government both here and in Westminster and those who are providing medical advice to them. Pray for wisdom and insight for them in the decisions they will make about when and if to end the lockdown.
Again remember those you know who are ill with the virus that they will make a full recovery and give thanks for those who have recovered. There will be people you know who are ill from other causes whose treatment has been put on hold because of the virus. Pray that they will soon be attended to and have the treatment or operations they vitally need.
Finally we seem to be surrounded at times by doom and gloom but let us give thanks too for the many blessings we still have in the midst of this situation. Caring is not cancelled; relationships are not cancelled; music is not cancelled; imagination is not cancelled; meditation is not cancelled; kindness is not cancelled; hope is not cancelled; and most importantly God's love for us and His creation is definitely not cancelled.
Lets pray for a really positive outcome for all of us.
Women's Ministry
Our Student Deaconess, Louise Davidson, has set up new groups and events to make connections with the ladies in our congregation, building relationships and getting to know how, together, we can seek and serve God in a real and tangible way. These consist of a Chapters Book Club, Girls to Grans Bible Study & Shared Threads to name a few. Unfortunately these events are currently on pause – check back later for information on new dates and times for Women's Ministry in West.