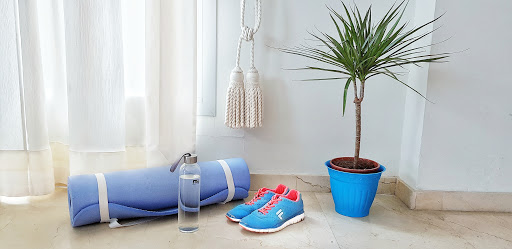 04 May

Ladies of Leisure

After a family meeting at Home Sweet Home HQ, I decided to close my coffee shop one day before Boris advised it. Now what? How do you go from having a busy schedule to having days and days of free time ahead of you? I have to be perfectly honest and say that I am one of the very few who have been able to enjoy this time, see it as a gift if you like. A much needed rest.

At home there is Keith, Eva (my 19 year old), and myself. Brooke our eldest is a third year nursing student at Stirling University. She is about to commence her last placement in a nursing home and is constantly in my thoughts. However I have a peace as God has promised protection over her. He has shown his protection time and time again, so I need not worry.

With Keith working away (who ever heard of Zoom before the Coronavirus lockdown?), my time is largely spent with Eva. She, as a hairdresser cannot work at the moment. She is a typical teen – full of life, enthusiastic, very witty and not afraid to voice her opinions on any given subject. She especially has lots to say when I sing the same song for days on end, usually singing only three or four lines repeatedly! Not that I'm aware I'm doing this of course!

These days have seen us spend so much time together. I'm ashamed to say I've failed to keep a work/life balance in past months, as I am generally  rushing around trying to keep ahead of things, while Eva spends time in her bedroom. I've missed this precious time with her. I'm relishing this time with her at the moment but I wouldn't say I'm enjoying every second! She has decided that we are doing a 30 minute cardio workout most days!! I try to avoid her in and around 3.00pm as this seems to be her preferred time to torture me with such activities.

Through all this imposed time off I'm so thankful to God. He is very close and is an amazing friend to me. My church and all my precious friends bring great joy and the assurance of not being in this alone. When I start worrying about loved ones and my business, Jesus draws me close. My mum is recovering from a brain tumour. She is at home with my dad and they are so happy together. She is very weak and is a shadow of her former self but there's still a mischievous glint in her eye. Although I can only talk to them through the patio doors I am so thankful that I still have my wee mum. She's such a fighter. Thankfully she knows Jesus too as her friend and Saviour. He has been with her every step of the way.

Is it my imagination or has God's creation never looked more beautiful? The birds seem to be singing louder and the sea and sky look more blue. Our God is a God who delights in detail. The beauty of creation is mind blowing and yet he knows and is even interested in every small detail in my life. I continue to be amazed by his love for me and his continued provision for our family.