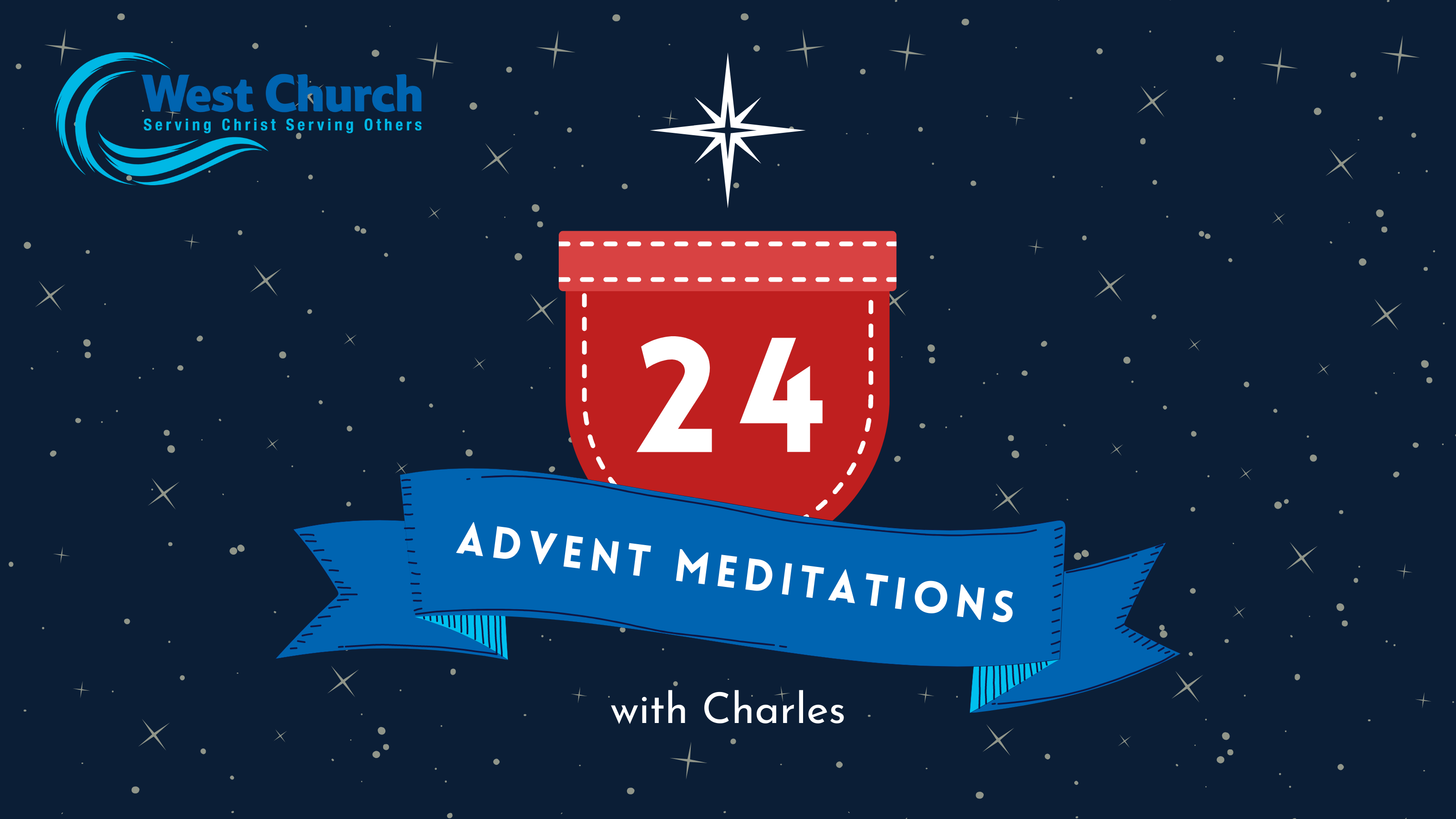 24 Dec

24 December ~ 3:16 – when numbers finally add up!
24 December: 3:16 – when numbers finally add up!
It's Christmas Eve and we come to the end of this Advent series looking at numbers from the Bible and their meaning. I have had the opportunity to pass on some stories from my own life and ministry, as hopefully to encourage you just a little along the way.
I wondered today about all the numbers I have chosen for these meditations up in some kind of way and felt myself drawn to a well-known text: John 3:16. It is undoubtedly the most famous verse in the Bible and the numbers are recognisable to us on their own without even any reference to John.
I can remember being on family holiday in Spain when my father was taken seriously ill. We wondered about getting home as quickly as possible, but the situation did not deteriorate any further and other family members agreed to hold the fort in the interim. It was difficult to settle and there were many nights when I paced the floor of our mobile home near Salou.  I remember pausing on one occasion and saw the numerals of the clock illuminated in the dark: 3:16.  It was as if the Lord had written a personal note to me, comforting and reassuring me.
I have been a fitful sleeper for a long number of years and it has surprised me how often I have found myself awake around 3.10am. I'll try and keep my eyes open for the next six minutes until the clock reaches sixteen and then I drift back to sleep in the knowledge that all is well.
"For God so loved the world that he gave his one and only Son that whoever believes in him shall not perish but have eternal life." It's a text that takes us beyond time as it raises eternity. But it is also a verse that is always in season and on time. It asks us how we feel when we see 3:16 on the bedside clock, your mobile phone or old-fashioned wristwatch? Is it a moment of peace and comfort or are you still drifting through life without having settled your relationship with Jesus Christ?
"When the time had fully come, God sent his Son, born of a woman, born under law, to redeem those under the law, that we might receive the full rights of sons. Because you are sons, God sent his Son into our hearts, the Spirit who calls out, Abba, Father." (Galatians 4:4-6) "Now is the day of salvation!"
This Advent in Church we have been focusing on the idea of "Missing Christmas". This year we have missed many of the trappings, but have been able to concentrate, I hope, on its true meaning – God sending his Son into this world that we might have fullness of life in him forevermore.
For me something has been missing this Advent and it's where I chose to end, our numbers at last having come together and added up.
Ever since childhood I have loved the words of John 1:1-14 which are read at our traditional service of lessons and carols. It's one of my favourite church services in the year. All the preparation has bene done beforehand and as I sit in the pulpit looking down at the packed congregation and see faces of people I have known and loved for over twenty years, I let the words speak for themselves. I don't have a full Church this year, but I am not going to miss on reading them to you. As I do so, may all your numbers add up in Christ, this Christmas and always!
"The Word became flesh and blood, and moved into the neighbourhood. We saw the glory with our own eyes, the one-of-a-kind glory, Like Father, like Son. Generous inside and out, true from start to finish" (John 1:14, The Message)