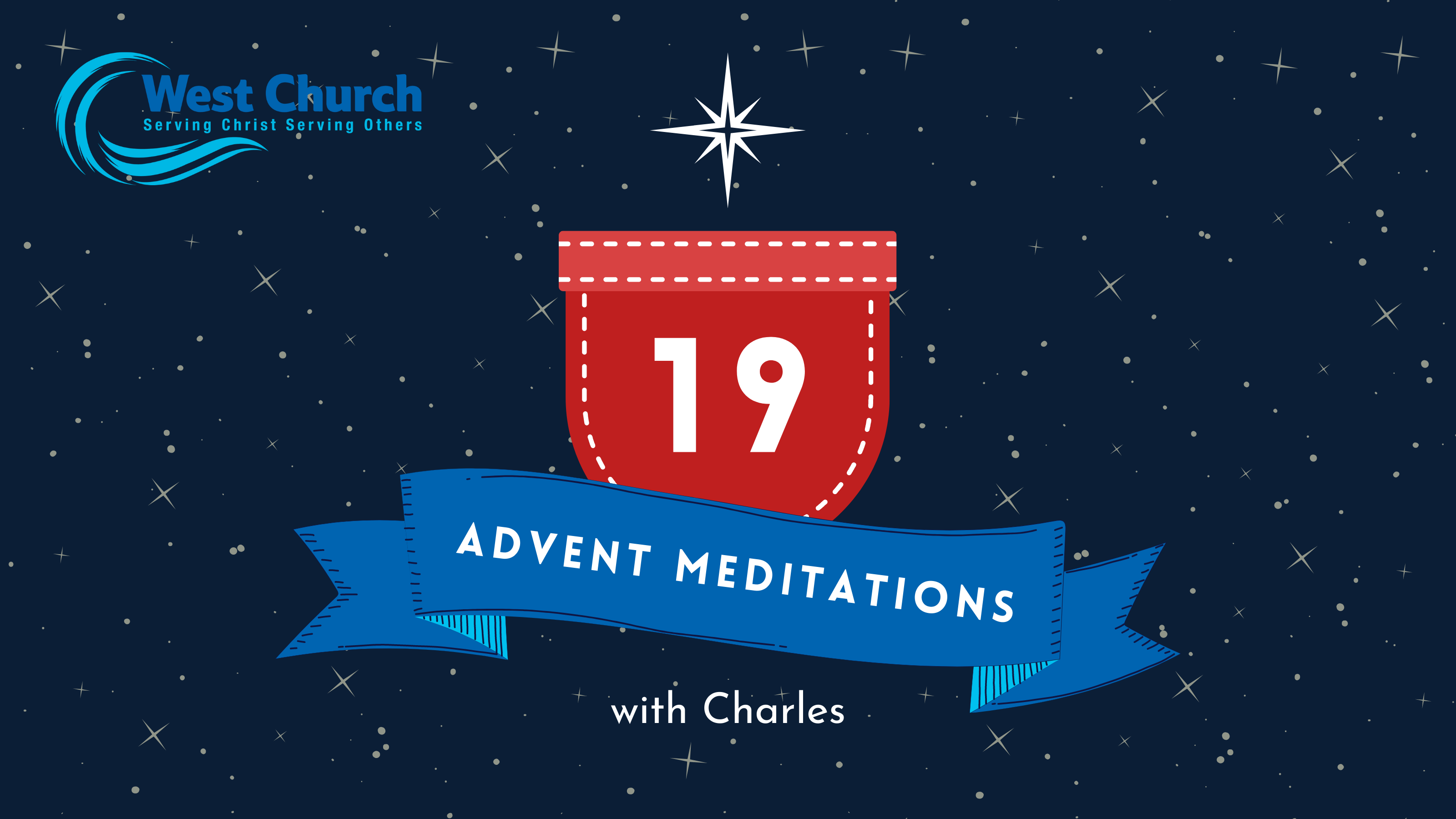 19 Dec

19 December ~ Mary visited by the angel in the sixth month
19 December – Mary visited by the angel in the sixth month
(Luke 1:26-56)
It's good to know, according to the brilliant advertising slogan of a leading supermarket giant, that there is no naughty list this Christmas. In the wake of the pandemic and so much other depressing news this year, every little certainly helps!
As Christians, it is a relief not to worry about Santa Claus who is making a list, checking it twice, and finding out who is naughty and who is nice. Instead, in the words of Stuart McAlpine, "we choose to celebrate at Advent the outrageous, invasive and explosive grace of God that seeks for us when we are lost and untogether, that finds us just as we are, and that offers us His gifts regardless, all wrapped in Jesus" (1).
Certainly that was the experience of Mary. When the angel Gabriel appeared to her in the sixth month of her relative Elizabeth's pregnancy, it was to announce that she was highly favoured and the Lord was with her. She would be with child and give birth to a son whom she would call Jesus. A virgin cannot make herself pregnant any more than we can rely on our own efforts to make ourselves a new creation in God's sight.
Understandably, she was deeply troubled because she was suddenly aware of her profound shortcomings and total unworthiness. But that's how it is when we are confronted by the extraordinary grace of God who lifts us out of the pit, sets our feet on the rock and puts a new song in her mouth. Gabriel reassures her by telling her not to be afraid.
Mary was told that the Holy Spirit would come upon her and the power of the Most High would overshadow her. There is the strong sense in which the Holy Spirit overshadows us too when we put our faith in Jesus and we are equipped by him for every good work to do.
We can learn so much from Mary's response. The angel's message was bewildering, perplexing and disturbing. How could she even begin to comprehend its sheer enormity as she was brought into the deep heart of God's salvation plan for the world? "How shall these things be?" she asked with tender, childlike innocence. And the angel answered, "Nothing is impossible with God" (Luke 1:37).  We should never underestimate the power of a personal word from God. Though it seems impossible, and sounds unbelievable – nevertheless trust him. When will it ever dawn on us that while "some things may be possible for me", "nothing is impossible for God?"
She also said yes to God's plan for her life: "May it be to me as you have said." We would do well to follow her example, and say yes to God. God alone knows what incredible things hang in the balance, awaiting your reply! Saying yes to God makes all the difference in the world and with that in mind let me share the words of this prayer with you: "Lord Jesus, do in me anything you need to do. So you can do through me everything you want to do. Amen"
The Magnificat is Mary's response in song.  Her worshipping heart was full of expansive joy, drawing out the truths of God's word and seeing the endless possibilities of his revolutionary new kingdom. Such passion in these words for the widow, fatherless, the foreigner and the poor – the quartet of the vulnerable. The hungry, sick, dispossessed, oppressed and persecuted are blessed.
And endless possibilities begin when we realise that we are don't have to worry about a naughty list because we, too have found favour with God. May my soul also glorify the Lord!
Prayer:
"Lord Jesus, do in me anything you need to do. So you can do through me everything you want to do. Amen"
(1) Stuart McAlpine, "The Advent Overture"