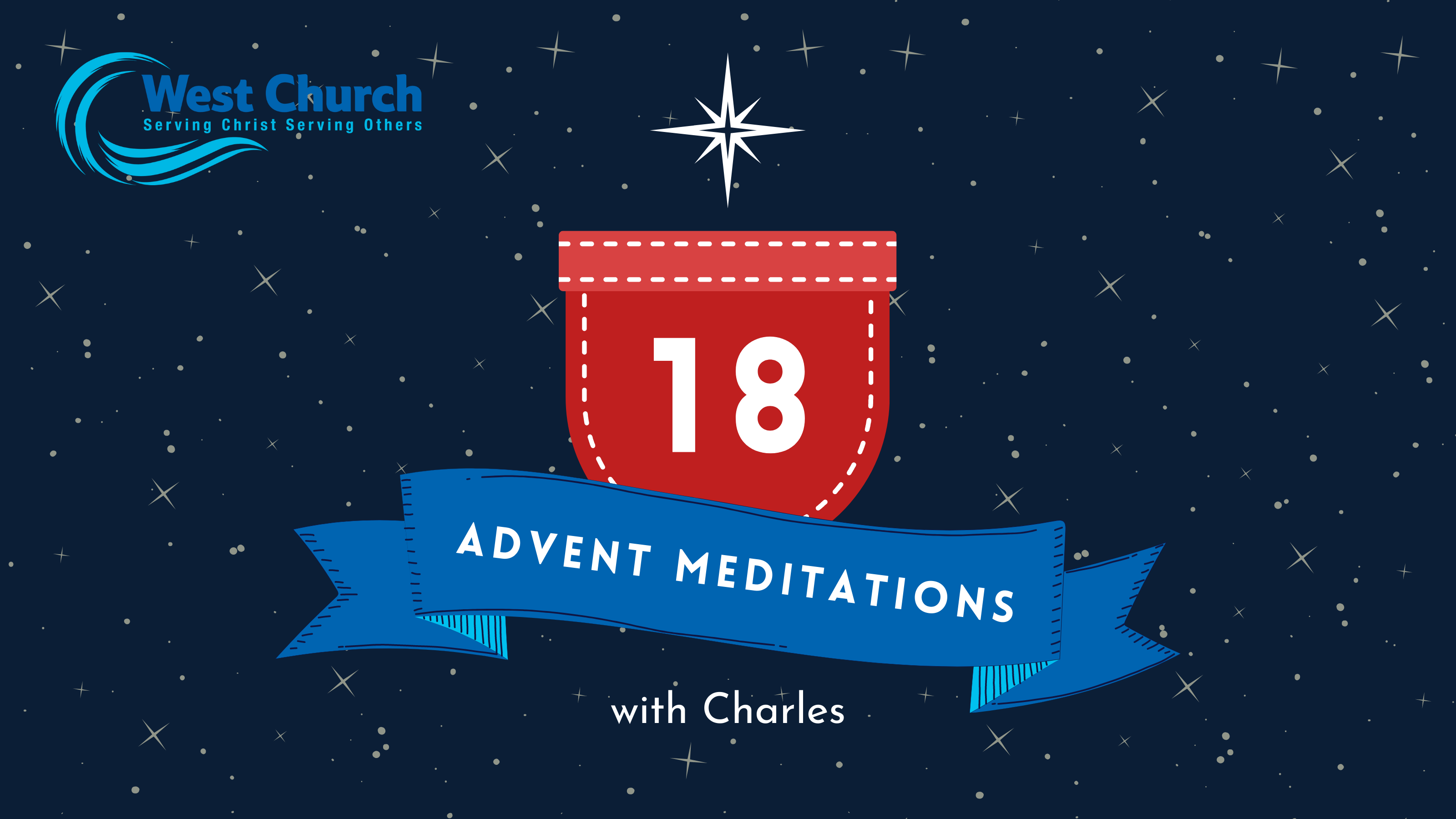 18 Dec

18 December ~ 14 generations
18 December – 14 generations
(Galatians 4:1-7; Hebrews 13:1-8)
When it comes to reading genealogies, it generally requires a short, sharp intake of breath and to sound confident when it comes to the most obscure sounding, polysyllabic tongue twisters. I can remember preaching through Nehemiah a number of years ago and systematically reading every chapter, including endless lists of those who were stationed wherever for the rebuilding of Jerusalem's walls. One Sunday the congregation rose to the occasion and gave me a spontaneous round of applause as I completed the passage. I have always thrived on such encouragement and would never want to be in a Church where I was ploughing a lonely furrow without any interaction.
Matthew's Gospel opens with a record of the genealogy of Jesus Christ. I'll leave you on this occasion to read the names for yourselves, but the register ends in this way: "Thus there were fourteen generations in all from Abraham to David, fourteen from David to the exile to Babylon, and fourteen from the exile to the Christ."
While the last one mentioned is alive and reigns, all the others have been and gone. In the words of the great hymn which is a paraphrase of Psalm 103: "Frail as summer's flower we flourish; blows the wind and it is gone; but, while mortals rise and perish, God endures unchanging on."
There are undoubtedly times when we would like to prolong the moment, but it is reassuring that our troubles and difficulties are also only for a season. Some day, relatively soon, all the trials of the year 2020, including scary tales of pandemics and tedious Brexit negotiations will be consigned to the history books and others coming after us will look back, as they form their own opinions, make their assessment, weigh the evidence, make their judgments and arrive at their conclusions. All will be coloured through their own particular lenses.
It's not a question only of looking backwards, but forwards in the sure and certain hope that Jesus Christ is the fulfilment and consummation of all things. It is, after all, his-story! Whether we are living in a regime where Christians are persecuted, or feel the shifting sands under our feet as society becomes more secularised, God holds the times in his hands.
And he is here for us in the present. This is the day he has made and we are to rejoice and be glad in it. If facing difficulty, we can come to him as our refuge and strength, an ever present help in trouble. He remains constant, sure and steadfast in all his ways.
There is a children's talk which involves reading out the names at the beginning of Matthew's Gospel and cheering the goodies while booing the baddies. It's an interesting exercise because it highlights the mixture of good and evil, but it is not quite so straightforward as that. A goodie like David who was a man after God's heart was also capable of great intrigue, deception and murder. Overall it's good to know that God can use us too in all our inconsistencies and imperfections as he works out his sovereign purposes.
In such long lists of begetting, it is good to acknowledge that each one begotten is not forgotten. We too are named and God is writing his story in and through us. A missionary returning home to New York after forty years of service was bitterly disappointed that the band on the shore was playing for President Roosevelt, who had been only away four weeks on holiday. Nobody was there to greet him and welcome him home after forty years of service without furlough. And then he felt a voice whisper in his heart: "You're not home yet."
PRAYER:
"Lord, we bless you that you are in control of our troubled times. Take us and let our lives be consecrated to you today, as you write your story in and through us. In Jesus' Name. Amen"