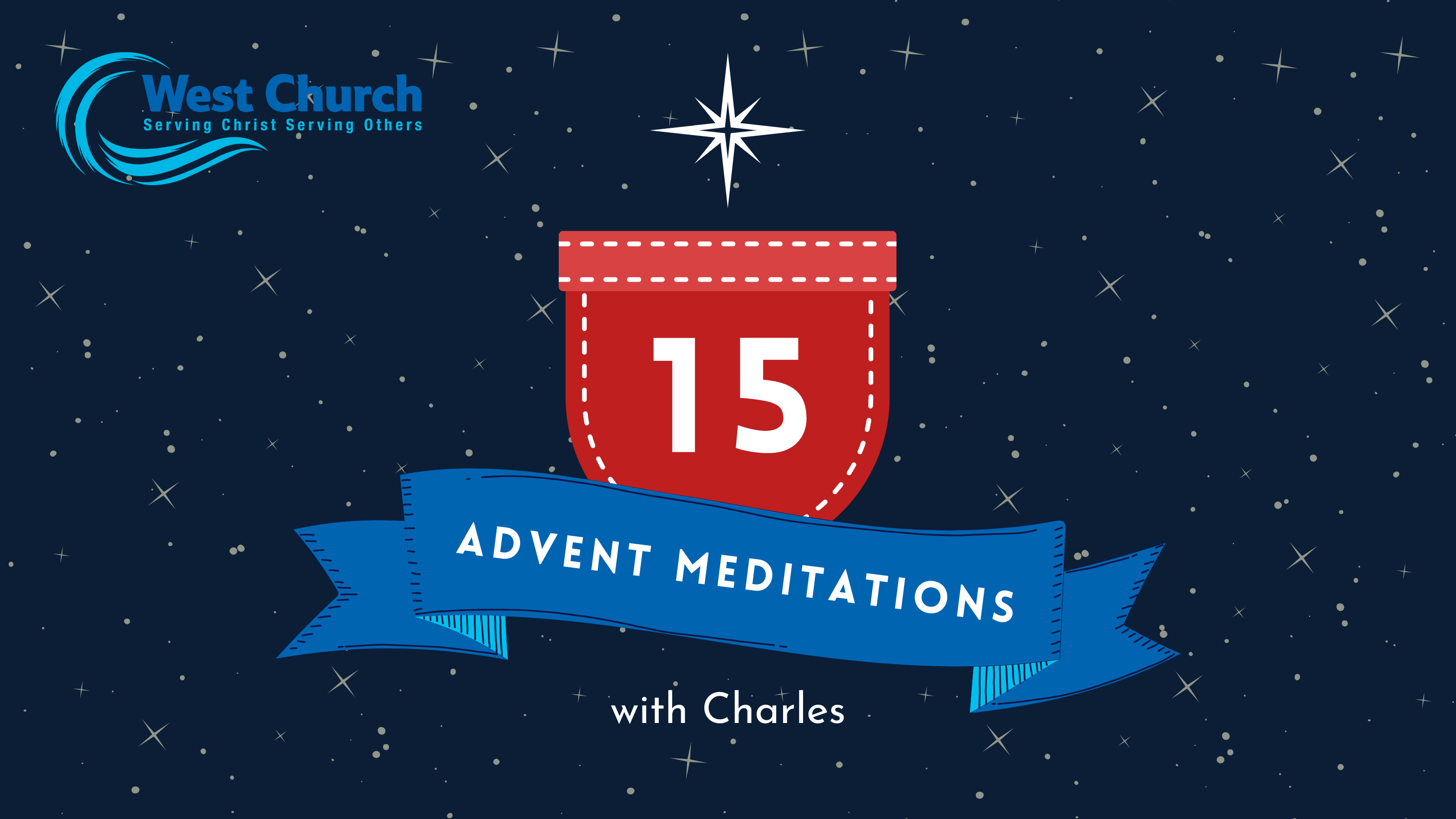 15 Dec

15 December ~ 153 : The Number of Fish
15 December – 153: The Number of Fish
(John 21)
They had been fishing all night, but their nets were empty. As dawn broke, they must have felt weary and frustrated. These disciples had been alongside Jesus, but had deserted him when he needed him the most and were now returning to their old life. As if to underline their emptiness and failure, even what they knew best wasn't working out for them. When we feel broken and lost, it's so easy to return to old ways, but Jesus continues looking for us.
Early in the morning we find him standing on the Galilean seashore, his voice echoing across the stillness as he addresses his disciples: "Friends, haven't you any fish?" That might have been enough really to annoy them, but he encourages them to cast their nets one more time and they bring on board an incredible catch of 153 fish. I can remember a giveaway comment I once made in a sermon that I couldn't understand who would sit down and actually count them. Afterwards I had the most amusing letter from an accountant obviously into figures, but, of course, any fisherman will be able to tell you what kind of day he has had on the lake and regale you with whopper tales.
When Peter realises it is Jesus, he is as impulsive and impetuous as ever, quickly jumping into the water and wading ashore, before running into the arms of Jesus, or so it seems to me. How relieved Peter was that the man he had betrayed had come back to life.
There was unfinished business between them because, after breakfast, Jesus now asks Peter three times to declare his love. Three times Peter had denied Jesus and now each of those denials is covered by the grace, mercy, forgiveness and peace of Jesus. There are different words for love in the original Greek and there's an interesting study that can be done here. Twice Jesus asks Peter the question and it is based on "agape" love. Twice Peter replies on the level of "philos" love. The final time Jesus asks the question on the same terms as Peter. Most commentators, it is fair to say, take the line that there is no hidden meaning in the words being varied. However, I find it so touching that Jesus in on such a level playing field with Peter even linguistically, engaging him with total clarity and insight, as he begins to draw him out of himself in a process of such complete restoration.
And then Jesus gives Peter the instruction to "feed his sheep." As Eddie Askew comments, this is the gift of new responsibility. "Christian commitment isn't to a nebulous theory or principle but to a person who calls us to a practical life of service. We show our commitment in how we live and we are shown our acceptance by what He asks us to do" (1). Peter is given the task to look after the sheep, to pastor the flock of God. It's interesting that Jesus chooses the analogy of sheep here rather than fish as if to stress a completely new role from his past as a fisherman. By the end of his life Peter had so embodied, devoted himself to and pursued his new call and commission that in his eponymous New Testament letter he gives the elders the same instructions to be shepherds. As he wrote those words, was there a flashback to a Galilean beach and a wistful smile?
The large catch of 153 fish that day reminds us that Christ reaches out to all of us in exactly the same way as he did to Peter. We might expect an empty net because of the many ways we have denied and failed him.  We forget that Jesus took the punishment we deserved so that we can receive his forgiveness. The Bible reminds us that "There is no condemnation for those who are in Christ Jesus." And as we tell him we love him, there's a full net and a cooked breakfast for us too, as well as a call to make a difference.
I'll take it all, even though I'm not quite so sure if kippers would be my choice for breakfast!
PRAYER:
"Lord, let me hear you voice speaking in the light of dawn after a dark night, gently drawing me to you, giving me the joy both of new beginnings and serving you. Amen"
(1) Eddie Askew, "Cross Purposes"