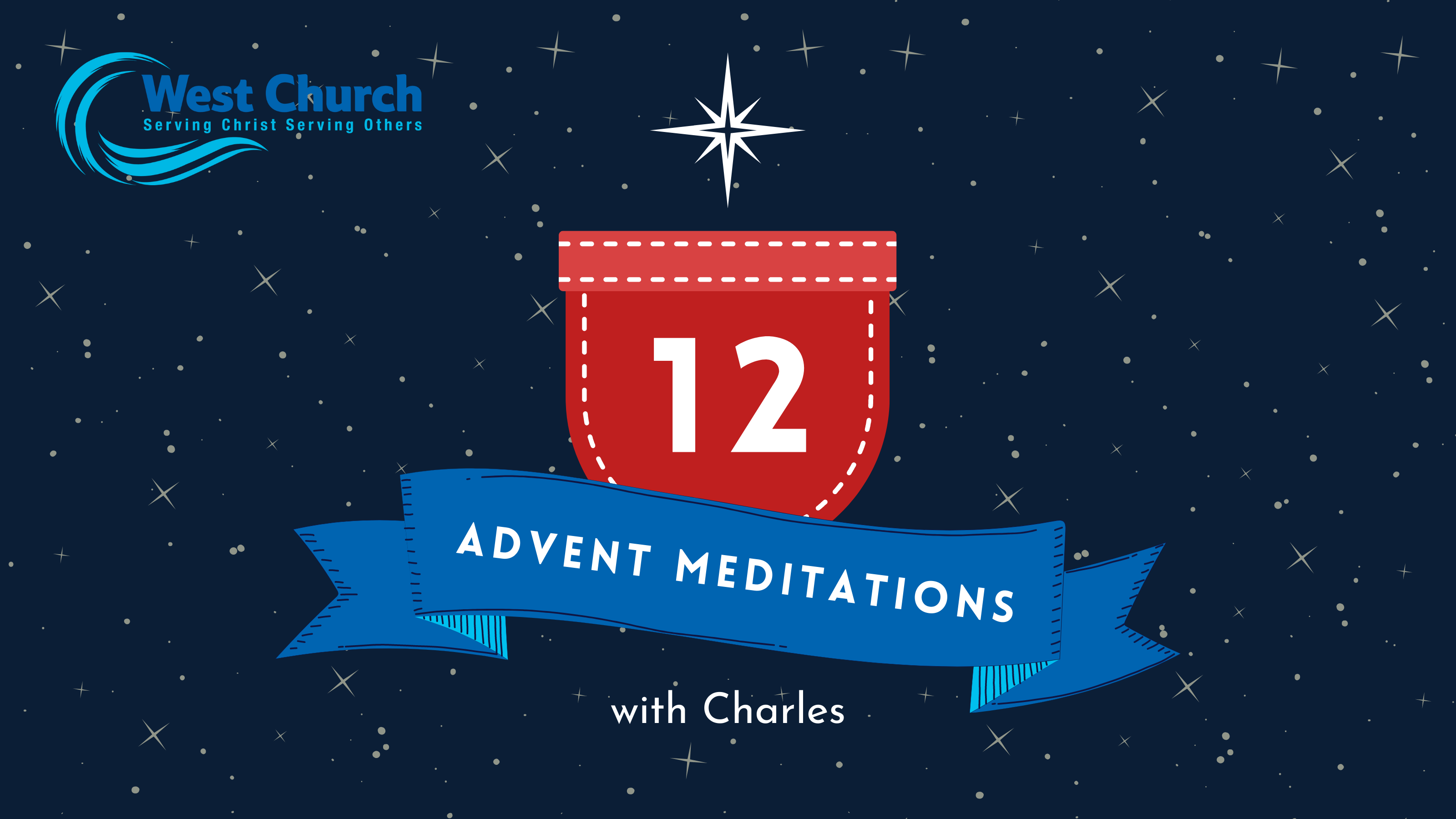 12 Dec

12 December ~ 6 Stone Jars of Water turned into wine!
12 December: 6 Stone Jars of Water turned into wine!
(John 2:1-11; Hebrews 12:1-3)
Over the years I've made my fair share of mistakes at weddings. I have mixed up names and vows, even referred to a husband as a wife. I'm not very good at paying attention to details of dresses and outfits. It was one of the happiest weddings I have ever conducted as we were coming out of the first lockdown back in the early summer and there were fewer than a dozen guests in the beautiful garden of the bride's parents. It was so relaxed and intimate, but even then when I came home and Barbara asked me how it had gone, all I said was that the sandwiches were lovely!
I have been called upon to do many things, including master of ceremonies, but I've never turned water into wine. There were six stone jars that were used by the Jews for the ceremonial washing of hands and feet. When they ran out of wine at the wedding ceremony, Jesus gave instructions for these containers to be filled to capacity with water. And then we're told matter of factly that the water had been turned into the finest wine – somewhere in the region of 120 to 180 gallons!
Like so many others, I have witnessed the catastrophic effects of alcohol over the years as driving licences, livelihoods and even lives have been lost. Marriages have been broken and relationships as well as brains and livers destroyed. Drunkenness was frowned upon in Bible times too, but that's not the point of this particular narrative. In fact, there is so much that we can see and learn what what is described in John's gospel as the first sign – or miracle – performed by Jesus.
The master of ceremonies calls the bridegroom to one side and says: "Everyone brings out the choice wine first and then the cheaper wine after the guests have had too much to drink: but you have saved the best till now." The emergency has been averted, because it would have been totally shocking in Middle Eastern circles if the hospitality had been found wanting. Jesus has covered any potential guilt, shame or embarrassment – but he tends to make a habit of doing exactly that!
It amuses me that the bridegroom takes the praise for something he hadn't even done. Such is the grace of Jesus Christ that we receive unnumbered blessings we don't deserve, and the Lord always gives so generously and freely, as he fills the stone water jars of our lives to overflowing with the choicest of wine, so that we in turn can be a blessing to others.
And then there's the way Mary looks to Jesus when she realises that there isn't going to be enough provision for the guests. She trusted in him to sort everything out, even though she did not know what he would do. He still is the best person to turn to when in need and able to do immeasurably more than all we ask or imagine. There is a legend told about Jesus as a tiny baby in Nazareth and how the neighbours would come to visit if they were beyond themselves with worries and troubles. By looking at Jesus, it was enough for all their fears to melt away. Apocryphal, but surely expressing truth.
And finally there were the words of Jesus who said that his hour had not yet come – a recurrent motif in the Gospel until we arrive at the night in which he was betrayed prior to his crucifixion. Throughout his short life, Jesus remained totally focused on his mission to seek and save the lost.
Here also is the reminder to us that, if we are his, then there is a calling on our lives to serve him. What words has God given you to bless and encourage you on your journey? Sometimes those precious promises can be buried in the busyness of life. Ask the Lord to remind you of words that he has given you or spoken to you and of those times when you have felt his hand clearly at work. After all, He still takes what we offer him and turns water into wine.
PRAYER:
"Lord, let us throw off everything that hinders and the sin that so easily entangles, and let us run with perseverance the race marked out for us. Let us fix our eyes on Jesus, the one who is always able to do immeasurably more than all we ask or imagine. Amen"
Click here to view on YouTube