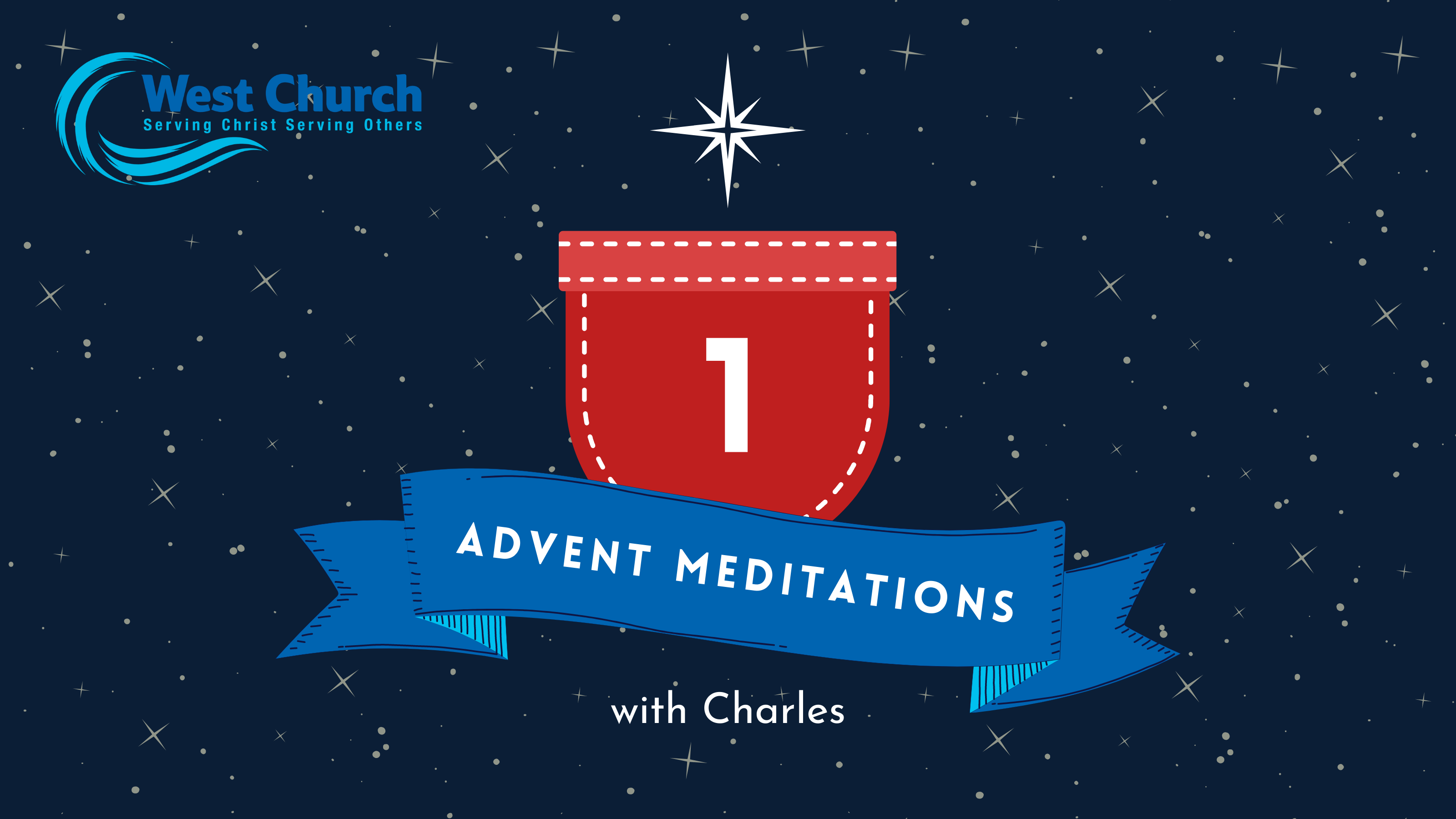 01 Dec

1 December ~ The Starry Host
1 December: The Starry Host
(Isaiah 40:25-31; Isaiah 43:1-5)
I don't know what particular Christmas traditions are dear to you. Advent calendars for children of all ages have always been very special in our home and over the years they have included chocolate treats, lego and even toy dinosaurs. I remember Barbara preparing one for me which had Bible verses I read as daily blessings. I thought, as we approach what will be a very different Christmas this year, that we could do something similar together as we look at references from the Bible containing numbers.
On this first day of Advent, we have numbers in abundance. Listen to these words from the Old Testament prophecy of Isaiah: "'To whom will you compare me? Or who is my equal?' says the Holy one. Lift your eyes and look to the heavens. Who created all these? He who brings out the starry host one by one, and calls them each by name. Because of his great power and mighty strength, not one of them is missing."
It wasn't a starry night, but recently I was out distributing leaflets in our neighbourhood advertising some of our Christmas plans in Church.  The leaflets have a crèche and a crib as well as the words "Missing Christmas".  Normally we can have all the trappings, but forget the true meaning. This year many of the trappings will be missing, perhaps giving us a little more time to worship the Christ-child appearing on the scene of time. And in this year's season of pandemic anxiety and sickness, these reassuring words from Luke's Gospel appear at the bottom of the leaflet: "Do not be afraid. Today in the town of David a Saviour has been born to you; he is Christ the Lord" (Luke 2:11).
As I was going from house to house, it struck me how many different gardens and doors there were. Outside letter boxes were easy, but the draught excluders on many doors meant that the leaflets were well scrunched, I am sure, by the time they landed on the floor!
And behind all those doors there are different faces, different families, different needs and different stories. Some households will be excited by Christmas, while others will be dreading it. For some of us it has been an exceptionally difficult year, while others have escaped the worst effects of the virus. It has been the best of times and the worst of times with the year seeming to last forever while at the same time passing so quickly. All of us have not been left untouched or unscathed.
It can be literally breath-taking on a clear night to look up at the sky and see literally millions of stars and planets. The statistics of rounded up numbers given to us by astronomers, are…. truly astronomical. It's even more amazing that the God who made the skies and the heavens, naming the stars one by one, can care for you and for me.
Not only does he know the stars, but you and me. Elsewhere in Isaiah we are reminded: "Don't be afraid. I've redeemed you. I've called your name. You're mine. When you're in over your head, I'll be there with you. When you're in rough waters, you will not go down. When you're between a rock and a hard place, it won't be a dead end –because I am God, your personal God" (The Message).
The God of a million galaxies knows the story behind every door in the neighbourhood, including yours and mine.
PRAYER:
Lord, today and every day, remind us that we are never beyond your reach and never outside your care. There is no pit deeper than the love of God.  We can cast all our anxiety on you, because you care for us. Amen" 
Click here to view on YouTube